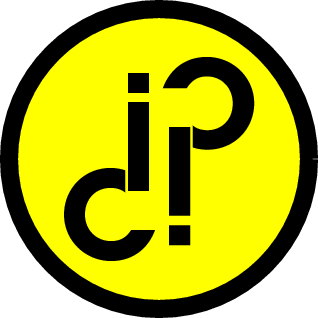 Canadian Inquisition League rules
These rules were written originally by Leslie Hetherington, expanded and maintained by Mark Brader, and marked up in HTML and formatted with CSS by Chris Johnson. They were last amended at the captains' meeting of April 13, 2015.
These are guidelines, to be interpreted in a spirit of generosity.
A: Start of Game
A1: Christmas Tree Rule
Game normally starts at 7:45
Game start should be delayed if the QM or an expected player has not arrived, but normally not later than 8:00
Captain of team whose expected player is absent may waive right to delay; opposing captain may consent to further reasonable delay beyond 8:00
If QM has not arrived by 8:00, organizers should be consulted
QM or organizers may allow a further delay based on knowledge of some special situation
A break will be taken after playing 5 rounds
A2: Looking for Mr. Goodbrain Rule
Bar pickups are eligible
Substitutions are allowed between rounds and should be recorded by QM
A3: Eddie Gaedel Rule
A team normally has five players, but can play with as few as one
If a team is short one or more players at start of game, they designate which seats are empty
If captain is absent, an acting captain is designated
A4: Emperor's New Clothes Rule
If one team fails altogether to appear by the start time (i.e. 8:00 if no further extension is allowed), the other can collect a 0-0 win and go home, or elect to play out the game
If it is played out, questions are asked in normal sequence (since some questions may depend on earlier ones)
Questions that would have gone to absent team can be answered for fun by the playing team, but no points are scored; otherwise QM just reads answer
Playing team gets only one try at their own challenge round questions (see below) for 2 points, but can answer absent team's questions for 1 point
A5: Wind in the Fourth Quarter Rule
After empty seats are designated and before start of game, captains will do a coin toss
Winner selects which player (must be in an end seat) will get the first question
A6: Blood from a Stone Rule
Entry fee is charged per brain, per game
Only players who play, pay
First-time players don't pay
Fee is $5 (as of this writing).
Of fees collected, $15 (as of this writing) is kept by QM
B: Questioning
B1: Where She Stops Nobody Knows Rule
The game is 10 rounds of 10 questions, one question to each player in each round
For rounds 1-9, each round has a specific category; these will be in different general areas such as history, science, literature, etc.; one of these areas will be Canadiana
Category for round 1 is current events
Round 5 will be an audio round
B2: One Step Forward, Two Steps Back Rule
Odd-numbered questions go to successive players of one team in order; even numbers go to the other team, starting from the same end
For rounds 6-10, original progression is reversed: #10 player becomes #1, #9 becomes #2, etc.
If rounds must be played out of order (e.g. due to audio problems), each question still goes to whoever would have had it if they had been played in the normal order
B3: Joe Lamantia Rule
For most rounds, player has 60 seconds after QM finishes reading question to give up to 2 answers
First answer is for 2 points and must be given without any help from team
If first answer is wrong, or voluntarily forfeited ("I'll go to team"), or if help comes from a team member, team discussion is allowed
Player whose question it was can then answer for 1 point (or defer explicitly to another player, e.g. "What she said")
If team is shorthanded, first answer is automatically forfeited on any questions to an empty seat: team discussion is allowed and captain or another designated player gives one answer for 1 point
QM tracks the time, giving warnings when 30 and 10 seconds remaining (or something like that)
At end of 60 seconds, QM asks for a quick answer — no further discussion is permitted — answer must be given immediately, or not
B4: Cultural Mosaic Rule
For audio rounds, time allowance is 30 seconds after the clip ends
For challenge rounds, see below
Question setters may specify timing for unusual rounds (e.g. audio challenge questions)
Question setters may occasionally provide an unusual round where a 1-point bonus is available on each question, e.g. by answering a subsidiary question, answering with only part of the question read, or getting a number exactly right instead of within a given range
Question setters must specify whether bonus points are available for team answer or empty-seat answer
B5: Marlon Brando Rule
Player or a teammate may ask for part or all of a question to be reread, but clock keeps running (unless QM or both captains agree it was misread or inaudible the first time)
Audio clips should be replayed only in case of technical difficulties
B6: Bobby's Rules of Order
Before 2-point answer, teammates cannot prompt the player with anything that could be considered a hint — e.g. "you've been there", "this is easy for you", "this was on Jeopardy! last week", "the key word in the question is...", "he also wrote Hyperion", "the answer is 42"
Otherwise random babble is permitted
Teammates can discuss current question among themselves without helping player, e.g. by whispering or passing notes
If, after QM reveals answer, it turns out correct answer was said by a teammate, opposing team can ask QM to adjust score; QM's decision is final
No team discussion of answers during challenge round
B7: Own Goal Rule
No penalty for giving an answer or using a hint given by an opponent
B8: Charles Lindbergh or Cone of Silence Rule
In general, players should not attempt to anticipate specific questions so they can tip off teammates with the answers in advance
On rounds where it is obvious (e.g. due to a handout for visual questions) what questions are likely to come up, Cone of Silence will be declared
This means no hints or discussion that might affect future questions are allowed — e.g. if asked which river is marked A on the map, you can tell a teammate that A is not the Amazon, but cannot say you know this because river B is the Amazon
B9: Individual Excellence Rule
Round 10 of each game is a challenge or individual round
Question setters will provide 2 questions each in 6 categories (this may occasionally be varied, but there must be at least 2 questions in at least 5 categories)
Category titles should not be so cryptic that players have no idea what the topic is
Each player chooses a category where at least one question remains
Player gets 30 seconds to answer for 2 points
If player gives wrong answer, runs out of time, or chooses to pass, question immediately goes to corresponding opposing player (e.g. players in #3 and #4 positions are corresponding) who now gets 20 seconds to try to steal it for 1 point
No points allowed for any answer if a teammate helped with it
Questions left over after the 10th player's turn are not used in the game, but can be read and answered for fun
B10: Insufficient Individuals Rule
On the challenge round, if a team is shorthanded, then before the categories are revealed they must designate for each empty seat a player who will answer for it
If a team is more than one player short, they make a separate choice for each empty seat and may choose the same person more than once
At the empty seat's turn, the question category is not chosen by the player answering, but by the opponent in the opposite seat, i.e. by the player who may have a chance to steal
Player making this choice may consult with team first
Otherwise, procedures are as if the designated player was simply occupying an additional seat: answers for an empty seat are worth 2 points, and the designated player can steal for 1 point on the turn of the opponent opposite the empty seat
B11: Blue Red Pencil Rule
The QM and all players may call attention to problems in a question
This includes contradictory information ("the 2012 Olympics in Beijing"), garbled or nonsensical wording ("the car his was driving"), mispronounced words, etc.
QM may also observe that the question does not match the expected answer or that the answer has accidentally been included within the question
In all such cases, QM should attempt to correct the question if possible
If time has passed, clock may be restarted at QM's discretion
B12: Dyslexic MQ Rule
If QM gives away an answer and no alternative solution is available, the player gets the points for free
Captains may agree to an alternative solution, or the question setters may provide spare questions in case of this eventuality
C: Answering
C1: David Smith Rule
Unless a first name is specifically asked for, the last name of a person is sufficient for an answer
If first name is given when not required and is wrong, answer is wrong
C2: Fools Rush In Rule
Any answer given before the whole question has been read is at the player's own risk
If this answer is wrong, QM should finish reading the question for the benefit of the team (or challenge round stealer)
To reduce the risk, a conditional answer is allowed, such as "if you want the state, it's Missouri"; if the question is asking for something else, the QM resumes reading and the player gets another chance
Clock starts when the whole question has been read
C3: Earwax Rule
Once the whole question has been read, if the player appears to have misunderstood what was being asked for, the QM has discretion to ignore the answer and give another chance

Example:

"Name a US state where the capital city is named after a president"

"Jefferson City"

"No, it's name a state"

(Clock continues to run)

"Missouri"

2 points

C4: Josef Kompela Rule

Unless specified otherwise, the QM has discretion to prompt for "more specific", "less specific", "missing key word", etc.
When answer is of a type likely to lead to such responses, question setters should provide guidance to QMs

C5: Christmas Rule

You will know the answer to every question in the round except yours

C6: Clifford Olsen Rule

When an answer is ruled wrong, the player giving it may protest that it correctly answered the question
No matter how certain the QM is of the facts, the protest cannot be rejected on the spot, but must be recorded and considered later
Protests may include a reasonable amount of explanatory information
Protests may be delayed until the end of the round; the details should be written down by the time the game ends
The organizers should rule on protests before the following game if possible
After the game and either before or after the ruling, the protesting team may provide or cite documentary evidence
Where there is any doubt or where it is established that the question as written had no correct answer, the decision of the question setter is final

C7: Jean Beliveau / Jacques Parizeau Rule

When an answer is ruled wrong, and the expected answer has been revealed, the opposing captain may decide that the answer given was in fact correct (or close enough), and award the points

C8: Double Jeopardy Rule

If a 2-point answer is ruled wrong at the game, but upheld on protest, any score for a 1-point answer is nullified, no matter whether it was the same player with team assistance or an opponent with a challenge round steal
That is, in a particular game, at most one answer given to a particular question can score any points

C9: No Double Jeopardy Rule

All points awarded at the game stand, except where a 2-point answer supersedes a 1-point answer on a protest
If the expected answer to a question is found to be wrong, either on evaluating a protest or through the players' own research, all players who gave it still keep the points as awarded at the game
Protests made at one game do not affect the scoring of other games

C10: Al Pacino Rule

The question is out of order, the round is out of order, the game is out of order, the season is out of order, etc.
This rule does not exist

D: Season

D1: After Fall Comes Spring Rule

There are three seasons each year
Each season one team withdraws from play to serve as organizers and question setters
Normally this is the team that has gone for the longest time without doing it
By advance agreement, teams may swap places in the rotation

D2: April/Pike/Kirk/Picard/Sisko/Janeway/Archer Rule

Before each season there is a captains' meeting where any business relating to the league can be discussed, and votes taken
Non-captains may attend but only one player from each team can vote
Financial statements for the previous season must be presented at the captains' meeting
To change any playing rule, a majority vote at the meeting suffices

D3: Normal Means Weekly Regularity Rule

In each season there are normally 10 weeks of play followed by a 3-way Final game for the league championship
Games are normally played on successive non-holiday Mondays

D4: It Isn't Everything Rule

The primary basis of the standings in each division is the teams' record in terms of wins, losses, and ties

D5: Greg Ioannou Rule

The team that scores the most total points in the season, regardless of the standings, gets into the Final for "most points"
In each division the team finishing first in the standings gets into the Final
If the team with "most points" also finishes first in their division, then the second-place team in the same division gets into the Final
In other words, there are always three teams in the Final: one with the "most points", and the one in each division that would be in first place if the "most points" team dropped out of the standings

D6: Jeffersons Rule

After each season, normally the first-place team in the Jaworski Division moves into the Torquemada Division and the last-place team in the Torquemada moves into the Jaworski
When teams enter or leave the league, or when an organizing team from one division is followed by one from the other division, the rule is adjusted as appropriate to balance the divisions
New teams normally start in the Jaworski Division

D7: King Solomon II Rule

Standings ties are broken using the following criteria:

Most total scoring points
Results of games between the tied teams
Most wins
Results of games within same division
Highest cumulative margin of victory/loss
Random choice

Ties for "most points" are broken in the same manner, omitting step 1
Determining the team with "most points" takes precedence — ties for "most points" are broken before standings ties
"Results of games" refers to the win-loss-tie record; the margin of victory/loss is irrelevant
If "results of games" need to be compared where the teams have played different numbers of relevant games, the comparison is based on the winning "percentage", or equivalently, on the ratio (W + T/2) / (W+L+T)

D8: King Solomon III Rule

In case of a multi-way tie, criterion 1 is applied across all the tied teams; then criterion 2 across all teams still tied; and so on down the list

E: Regular Season Prizes

E1: Art Ross Rule

In each game, the total number of 2-point answers (deuces) given by each player is tabulated
This does not include answers given on behalf of an empty seat (when a team is shorthanded in the challenge round)
Any bonus points are also ignored for this purpose; each question either does or doesn't produce a deuce
For each player, his/her 8 best game totals (assuming 10-game season) are added to produce a total score for the season
At the end of the season, in each division the player with the most deuces wins an Individual Scoring Prize
Each winner gets custody of a prize mug until the following Final (and is responsible for bringing it to the Final)
The winner's name is added to this mug by engraving
Prize is $25 (as of this writing)

E2: Mark Brader Rule

After each regular season game, the organizers determine in which round the fewest total points were scored in all games; this is designated the stinker round
If two or more rounds had an equal number of points, only one can be the stinker round; it is up to the organizers how to determine which one
For each team, the total points scored in stinker rounds are tabulated
The team with the best record, other than the 3 teams in the Final, wins the Stinker Prize
Prize is $25 (as of this writing)

E3: Pierre Berton Rule

For each team, the total points scored in Canadiana rounds are tabulated
Organizers may designate more than one round in the same game as Canadiana; all Canadiana rounds throughout the season count fully and equally
The team with the best record, other than the 3 teams in the Final, wins the Canadiana Prize
Prize is $25 (as of this writing)

E4: Rule Two Point One Zero

For each team, the number of questions in rounds 1-9 where they do not score a point is tabulated.
The team with the best record in this respect (lowest number of 0's), other than the 3 teams in the Final, wins the Fewest Zeroes Prize
Prize is $25 (as of this writing)

E5: Alfred Nobel Rule

Except for the Individual Scoring Prizes, all prize amounts shown are total amounts for the entire team
Team members divide prizes as they deem appropriate
If two or more people/teams are tied for any of the above prizes, they each receive the full amount
Each prize is awarded independently
Prizes are dispensed at the Final

F: The Final

F1: Ad Infinitum Rule

The Final starts at 7:30
Captain of each team tosses a coin; keep tossing until one result is different from the other two; that one wins
Winner selects which player (must be in an end seat) will get first question

F2: March Madness Rule

The Final is 10 rounds of 15 questions, one question to each player in each round
Each of rounds 1-9 may be on a general category with specific subtopics for different groups of 3 successive questions
There should still be a current events round and an audio round, but rounds 1-9 can be in any order

F3: Short Time Rule

For normal questions in the Final, time allowed is 40 seconds
For audio and challenge questions, normal timing applies

F4: Veto Rule

Any variation that in a normal game would require concurrence of the opposing captain, in the Final requires concurrence of both opposing captains

F5: One Step Forward, Two Steps Sideways, Three Steps Back Rule

Within each round of the Final, the ordinary procedure is generalized so that each team gets every third question, taking the players in order along the team from the starting end
Successive questions go to teams in clockwise rotation
That is, the team whose end player starts a round gets questions 1, 4, 7, 10, and 13 in that round; the corresponding players on the next team clockwise get questions 2, 5, 8, 11, 14 respectively
Unlike the ordinary procedure, the team whose end player gets question 1 also rotates clockwise for each round
This means that the team whose player is picked to start the game also starts rounds 4, 7, and 10; the team on its left starts rounds 2, 5, and 8; and the one on its right starts rounds 3, 6, and 9
Although the clockwise rotation continues in the second half, the progression along each team reverses as it would in the regular season, so questions 1-3 now go to the players who were getting 13-15

F6: Challenge of Champions Rule

For round 10 of the Final, question setters will provide at least 3 questions in each category
Procedure is as in the regular season, except for stealing
If a correct 2-point answer is not given, corresponding player on next team in rotation has first chance to steal for 1 point; if this player also does not give correct answer, question goes to corresponding player on 3rd team, also for 1 point
For example, question to #4 player can go to #5, then #6; question to #5 player can go to #6, then #4; etc.
20-second time allowance for a steal applies separately to each player
If a team is shorthanded(!), the usual procedure applies, with choice of category for empty seat made by team preceding them in rotation

F7: Final Jeopardy! Rule

This rule is optional: it is the decision of the question setters whether to use it or not
If this is used, on rounds 1-9 of the Final the players choose their preferred subtopics instead of all the questions being used in a preset order
This is done by having each round's subtopics announced at the start of the round: at each player's turn the player chooses from those not yet exhausted
In other words, the choosing of questions in rounds 1-9 under this rule works the same way as in round 10 under the ordinary rules
Questions in rounds 1-9 are still answered in the ordinary manner (no stealing as in round 10): 2 points for an individual answer or 1 point if the team contributes
At the option of the question setters, rounds 1-9 may each include 6 subtopics and the unchosen questions may be used for the challenge round instead of providing 6 new categories
If this rule is used, the starting player for each team should advance along the team with each round, like this:


 Team A      R1  R2  R3  R4  R5  R6  R7  R8  R9 R10  Steals
   Seat 1    Q1 Q15 Q11  Q7  Q6 Q14 Q10  Q9  Q5  Q1  Q3  Q2
   Seat 2    Q4  Q3 Q14 Q10  Q9 Q11  Q7  Q6  Q2 Q13 Q15 Q14
   Seat 3    Q7  Q6  Q2 Q13 Q12  Q8  Q4  Q3 Q14 Q10 Q12 Q11
   Seat 4   Q10  Q9  Q5  Q1 Q15  Q5  Q1 Q15 Q11  Q7  Q9  Q8
   Seat 5   Q13 Q12  Q8  Q4  Q3  Q2 Q13 Q12  Q8  Q4  Q6  Q5

 Team B      R1  R2  R3  R4  R5  R6  R7  R8  R9 R10  Steals
   Seat 1    Q2 Q13 Q12  Q8  Q4 Q15 Q11  Q7  Q6  Q2  Q1  Q3
   Seat 2    Q5  Q1 Q15 Q11  Q7 Q12  Q8  Q4  Q3 Q14 Q13 Q15
   Seat 3    Q8  Q4  Q3 Q14 Q10  Q9  Q5  Q1 Q15 Q11 Q10 Q12
   Seat 4   Q11  Q7  Q6  Q2 Q13  Q6  Q2 Q13 Q12  Q8  Q7  Q9
   Seat 5   Q14 Q10  Q9  Q5  Q1  Q3 Q14 Q10  Q9  Q5  Q4  Q6

 Team C      R1  R2  R3  R4  R5  R6  R7  R8  R9 R10  Steals
   Seat 1    Q3 Q14 Q10  Q9  Q5 Q13 Q12  Q8  Q4  Q3  Q2  Q1
   Seat 2    Q6  Q2 Q13 Q12  Q8 Q10  Q9  Q5  Q1 Q15 Q14 Q13
   Seat 3    Q9  Q5  Q1 Q15 Q11  Q7  Q6  Q2 Q13 Q12 Q11 Q10
   Seat 4   Q12  Q8  Q4  Q3 Q14  Q4  Q3 Q14 Q10  Q9  Q8  Q7
   Seat 5   Q15 Q11  Q7  Q6  Q2  Q1 Q15 Q11  Q7  Q6  Q5  Q4


F8: Fosbury Flop Rule

The question-setters also have the option to vary the format of the Final in other appropriate ways as they see fit

F9: They Get the Glory but I Know the Answers Rule

When nobody scores points on a question in the Final, the organizers should not reveal the answer for the time being but should direct the question to the audience
Audience members play in teams and each team produces a list of written answers
Organizers collect and score these answers after round 9 (or so), after which correct answers can be read aloud when the players miss

F10: It's the Only Thing Rule

Winning team's name is engraved on a plaque on the Christmas Cup
Winning team takes custody of the Christmas Cup until the following Final (and is responsible for bringing it to the Final)
Winning team gets $150 (as of this writing)
Second-place team gets $75 (as of this writing)
Third-place team gets $50 (as of this writing)
Audience team with the most correct audience answers gets $25 (as of this writing)
If teams are tied for the audience prize, they each win the full amount

F11: The Only One Only Thing Rule

Question setters should provide one or more tiebreakers of some form in case of a tie in the Final
If tiebreakers are exhausted, the tie stands and the prize money is split accordingly

G: General

G1: Diamond Jim Brady Rule

Keep in mind that we play in the various pubs on sufferance
Everyone should pay their bill, and if someone doesn't, the team should cover it before leaving and settle up with the player later
A reasonable quantity should be purchased at the table
Staff should be tipped for their time — it takes them as much work to serve water or coffee as it does beer

G2: Defense of Fuming Rule

Games may be played in non-smoking areas at the option of the home team

G3: Defense of Electrons Rule

During the game, players' personal electronic devices should be out of use and out of sight
A player who answers (or needs to make) a phone call during the game should leave the table for the duration of the call

H: Cretan rule

H1: There Is No Rule H1